Pain Education
Pain Management
In most cases pain is part of the pathologies present in the head and neck, what we usually call craniomandibular dysfunction. When the pain responds to tissue damage it is evident that it is part of an alert system that is put in place to try to prevent us from doing more damage.
Although, when the tissue damage disappears, it would be normal for the pain to disappear, sometimes that is not the case and begins a process of chronic pain that not only represents the presence of pain maintained over time but also a series of associated emotional disturbances to the pain that transform the biological responses of our organism against the painful experience.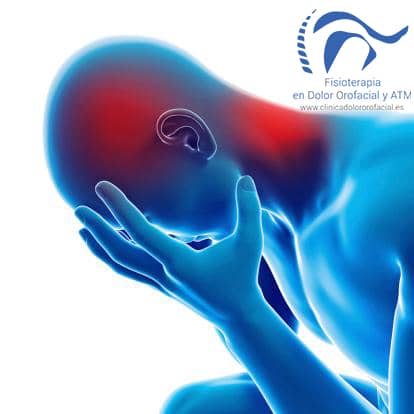 Pain education helps us give the patient tools to be independent and autonomous in their fight against pain, and it is one of our goals: the empowerment of the patient and their complete autonomy. For this, it is necessary to devote time to the explanation of the patient's problem and to understand what is happening to him, so that he can form an active part in his own treatment.
It is not as a psychological alteration is sometimes thought, but biological of the brain structures themselves involved in pain, either in the transmission or in the interpretation thereof.
That is why knowing in some degree of depth these mechanisms, the possible failures and how to deal with this situation has proven to be a fundamental tool in the treatment of patients with pain that allows them to acquire and maintain skills that help them manage their lives. optimally with their illness, while trying to restore the other technical fabrics which are involved in pain.
TMJ Manual Therapy
Improvement joint biomechanics.
Dry Needling
the use of dry needling in the muscles for the treatment of trigger points.
Therapeutics Exercises
Controlled exercises for cervical stability
Book your appointment now
Check the current availability of the Clinic and book your appointment.